2508-24th Avenue N E, Calgary, AB T1Y 6R8
Craig Chandler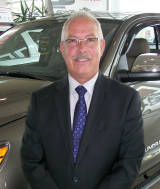 Lease Representative
(Leasing Service)
Biography
Craig Chandler is the newest member of our team. However, new to us does not mean that he is a rookie. Craig brings with him more than 20 years of experience in automotive sales in Calgary!
Craig invites all of his past customers to contact him in his new role at Stampede Leasing so that he can review how he can continue to provide them with the high level of service that made him successful for more than 2 decades.
For more on Craig, he invites you to visit his personal website as well.